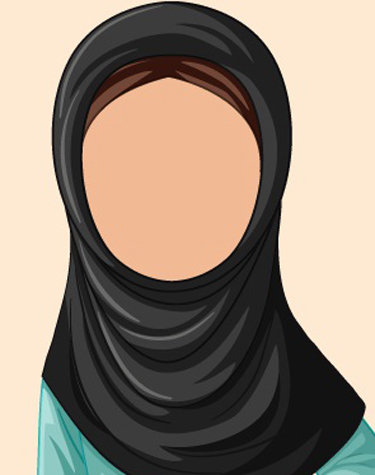 Dr. Fatima Rahman
Advisor
Assalamu a'laikum all,
During the present era of a cosmic struggle, sharing goods is a charity (with great reward).
Ideally, education is to serve the purpose of creating mankind and its ultimate success, which refers to guiding all to have a comfortable life here in this world and towards paradise hereafter.
The only way for this mission to be fulfilled is – for ECD (Early Childhood Development) to provide in way of prophet PBUH. It's never too late to do better.
Instilling into the generation, a more accurate understanding of life includes:
Positive perspective

Social responsibility

Civic knowledge

Logical thinking

Problem-solving

Management skill

Personality nurturing

Interpersonal skill

Communication skill

Holding research to pace with time and so on
To knock down "Islamophobia" by being responsible Muslims, we as a community, need to practice the authentic way of Islam, leaving the stereotype.
Islamic culture and norms are to be integrated as code in course of comparative; through all text subjects and extracurricular activities of all aged students.
To be the best version of ourselves, we need to hold all the systems of life with patience and gratitude.
But when, where, and how .......?
Wisdom Academy started its steadfast journey to serve the community with the essence of Islam in 2014. The optimum blend of modern education and training to stay within the boundary of Islam is to secure own self and family from hellfire.
In relation to the present time of globalization with diverse cultures, we should prepare our children to enter any field of excellence but with a firm commitment to the blessings of religion like Islam.
WA is designed by its own enriched publication, faculty with upright morals, and environment of daily sunnah to practice to please the Almighty.
Wishing the best for all and always.